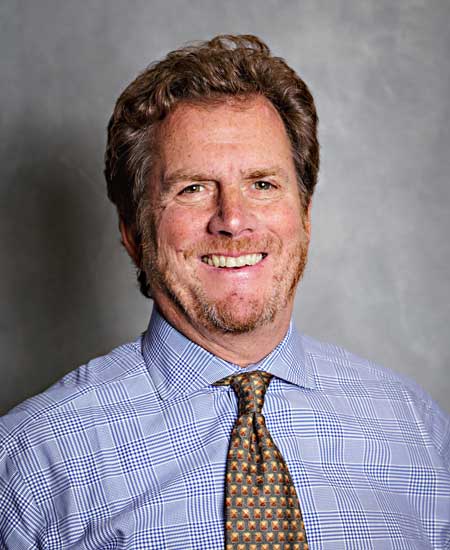 Charles "Chip" Norton Jr.
Charles "Chip" Norton Jr. is the Managing Director of Franklin Realty Advisors LLC, a regional real estate development, commercial property management, and advisory firm headquartered in Wellesley. The Wellesley native has been in the real estate industry since 1983 and is best known for his keen expertise in developing public/private partnerships and historic preservation projects.
After graduating with Business Administration and Communication degrees from the University of New Hampshire in 1977, Norton founded the Carisbrooke Construction Company and Homes/Newton Realty Trust with the goal of redeveloping historical residential properties in the Boston area. In 2000, Norton founded Franklin Realty Advisors, which since its inception has developed, acquired, and managed over $1 billion of real estate projects across the country.
Norton's most significant projects in Central Massachusetts include Worcester's Mercantile Center, the Worcester Business Center, and the Southbridge Innovation Center. The Mercantile Center redevelopment in the heart of downtown Worcester has transformed a previously underutilized space into a place to live, work, and play through attracting new tenants and revitalizing the space by creating large community areas and making major improvements to the property's garage. Other Worcester projects include:
One and Two Chestnut Place, the first new office complex constructed in Worcester's Central Business District in twenty years, was developed in a joint venture with NYNEX Properties Company. Franklin acted as development manager and was a partner in the venture. One Chestnut Place is a new 11-story, 180,000 SF, Class A office building with underground parking for 250 cars; Two Chestnut Place is a first-class rehab of an existing 45,000 SF office building. Tenants of the fully leased property include The Travelers, AMICA Insurance, Blue Cross/Blue Shield of Massachusetts, and Fallon Community Health Plan, Inc.
The Worcester Business Center is a +/- 260,000 SF suburban office and storage complex located at the intersection of I-90 and I-290. The property was built by the Thom McAn shoe company and served as their world headquarters for many years until the company was acquired. The building has since evolved into a multi-tenant office building with ancillary storage space.
Interested in leasing space?
We'd love to hear from you!