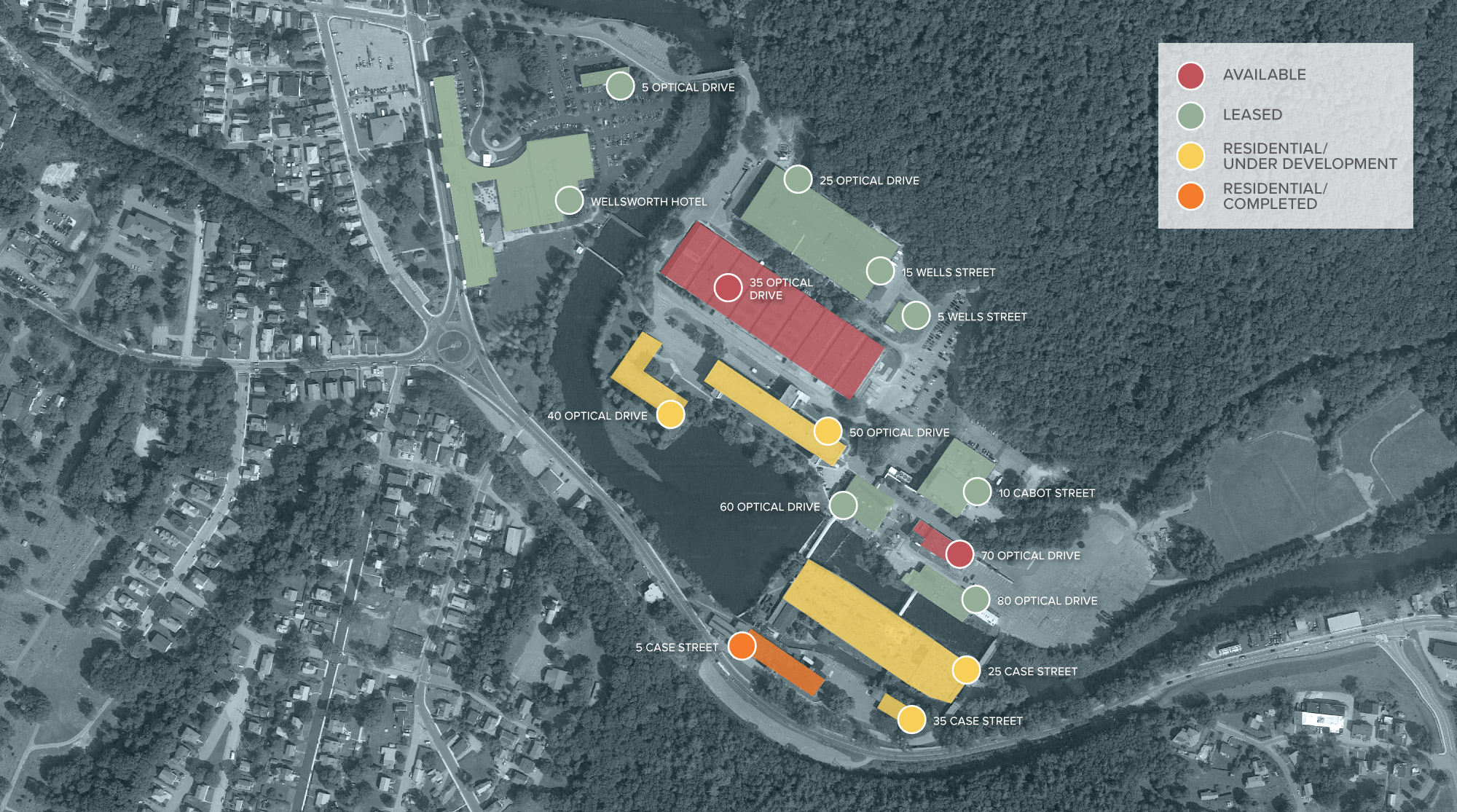 ---
Property Profile
---
Total SF
1.2 million
Total Acres
150 acres (20–30 acres of developable land)
Available
210,000 SF
Under Residential Development
385,000 SF
Leased/Developed
605,000 SF
Uses
Lab, data center, educational, conference center, office, manufacturing, warehouse distribution, housing
Southbridge Innovation Center
---
Southbridge Innovation Center offers visionary corporate facilities planning professionals a wide variety of building types offering terrific potential uses as R&D, office, light manufacturing space, biotechnology, life sciences, high technology, and other business operations.
The center's numerous single- and multi-story buildings are primed for conversion to office, industrial, warehouse, manufacturing, and classroom space. Two of the existing buildings are readily adaptable for residential use, which could provide housing for the full-time training, technical support, or other operational staff.
Key Features
---
The Southbridge Innovation Center offers a unique package of features that position it among New England's most attractive, developable industrial park-style property:
Centrally located for Massachusetts, Rhode Island and Connecticut with access to urban markets
On site cogeneration facility providing utilities to the buildings/tenants
On site solar development
Federal and state tax credits available
Historical (National Register) and innovative significance, to be formally listed in 2023
41,000 SF classroom and training facilities available
Space conducive to technology focused companies
Full hotel amenities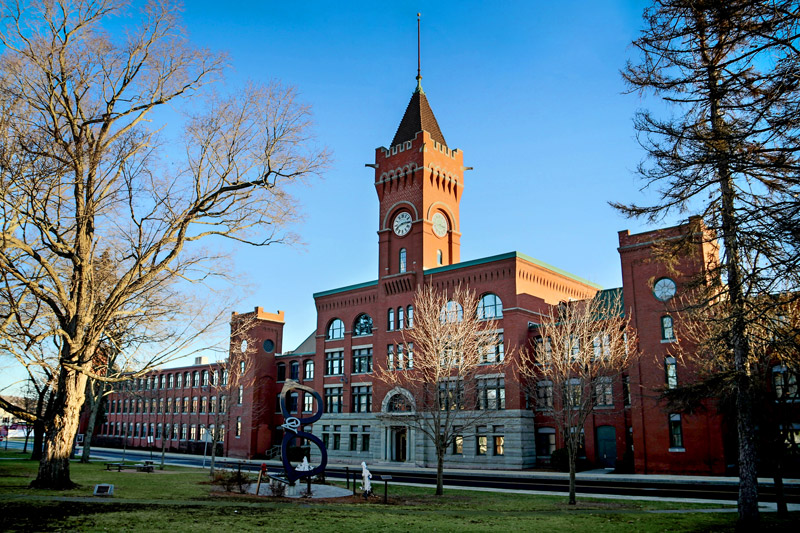 ---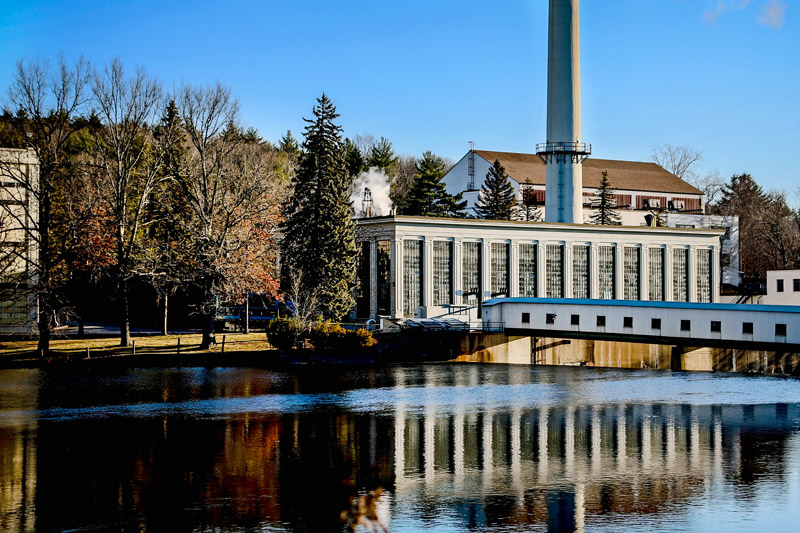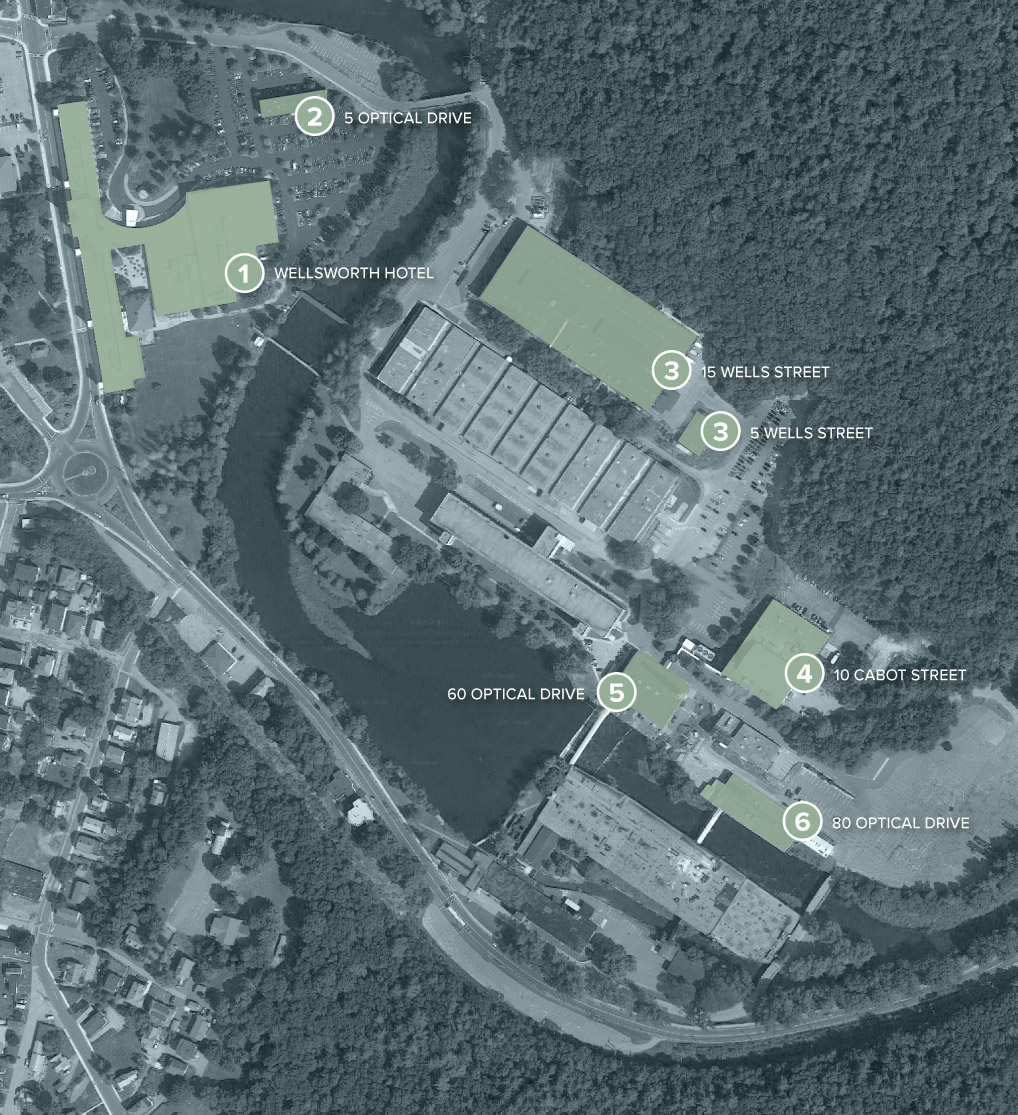 Wellsworth Hotel

5 Optical Drive

5–15 Wells Street

10 Cabot Street

60 Optical Drive

SBC Energy
Interested in leasing space?
We'd love to hear from you!