---
70 Optical Drive
---
Built in 1910, this two-story, 15,900 square foot building was fully renovated in 2000 by Aearo/3M as its worldwide data/communications center. With windows on all four sides, this all-concrete building measures 12′ floor to floor and is ideally suited for office, classroom or laboratory use.
---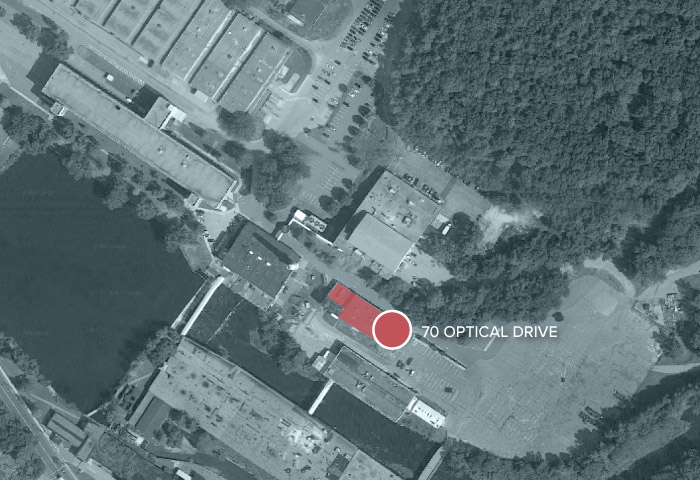 Physical Description
---
Proposed Use: Office, classroom or laboratory
Completed/Renovated: 1910/2000
Number of Floors: Two
Net Rentable Area: 15,900± SF
Exterior Walls: Concrete and metal
HVAC: Fully air conditioned
Fire Safety: Fully sprinklered
Parking: Up to 60 spaces adjacent to the building
Utilities: Building served by electricity, fully air conditioned with steam heat and fiber; natural gas available on‑site
Interested in leasing space?
We'd love to hear from you!